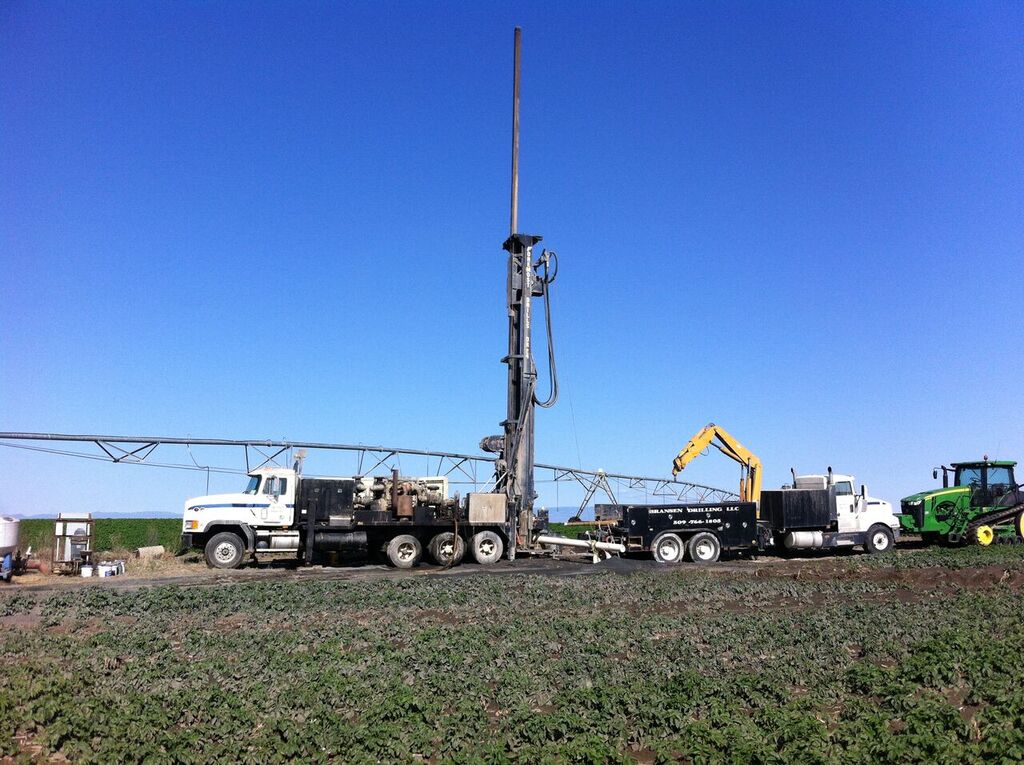 Bransen Drilling LLC is a water well drilling company located in Moses Lake, WA and serving all of Washington state. We take pride in our ability to successfully complete drilling projects of almost any nature, from small domestic wells, to large irrigation and municipal projects. We work hard to maintain a reputation of excellence by balancing prompt, efficient operations with friendly, on-going customer service.
Our Company
Bransen Drilling LLC was formed in 2004 with the vision of becoming a premier well drilling contractor in Washington state. The owners understood the unique geology of the Pacific Northwest, and believed that Central Washington was in need of a drilling company with both the experience and the equipment to handle all of the diverse drilling conditions.
Although originally formed with the intent of specializing in large diameter irrigation and municipal wells, Bransen Drilling has since expanded to include virtually all types of drilling from household wells to large construction projects.
At Bransen Drilling we strive to maintain a reputation of Excellence. We believe in operating with absolute integrity, and work hard to provide high quality work, and friendly, ongoing customer service. We are licensed, bonded, insured, and in excellent standing with the Better Business Bureau.
Contractor License: # BRANSDL954N5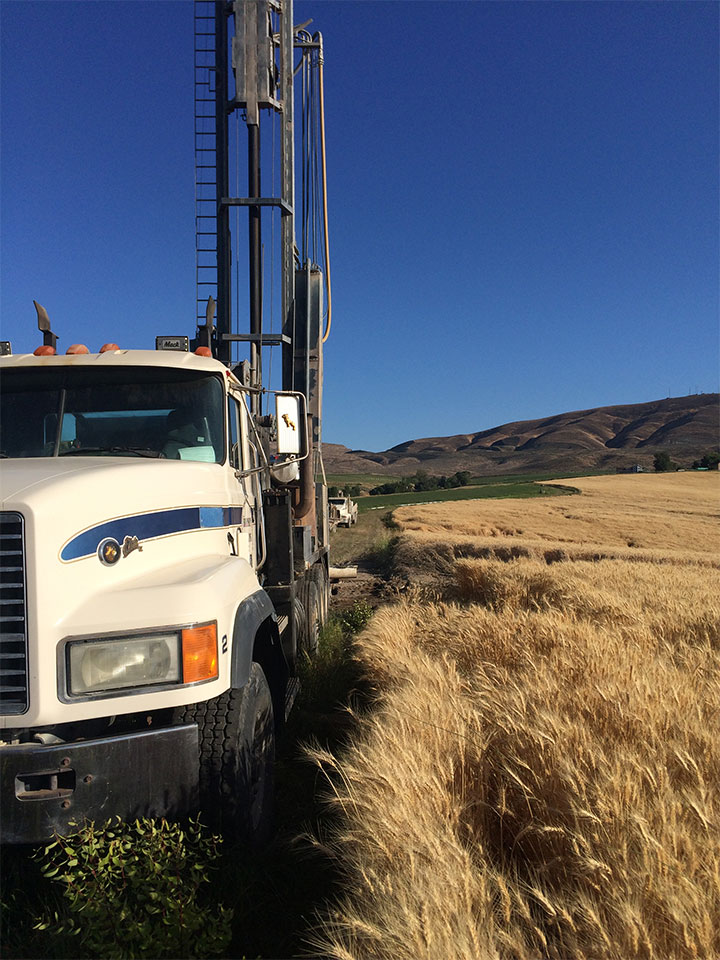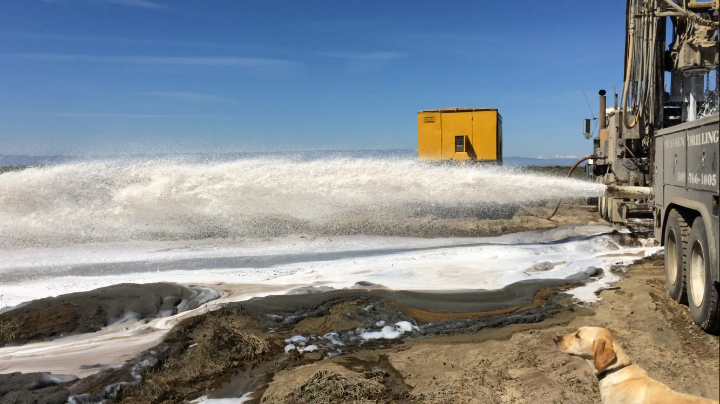 Our Equipment
Bransen Drilling prides itself in having a unique fleet of drill rigs and equipment. While we have larger rigs for unique projects, the majority of our work is completed with a Foremost DR-24. This "dual rotary" rig is unlike any other in that it allows us to rotate the casing down as we drill. This feature gives us the ability to drill and case through even the most difficult geology where traditional casing hammers may struggle. With this rig we can turn casing from 6" diameter all the way up to 24".
In addition to our rigs, we also have a complete fleet of support equipment including service trucks, water trucks, auxiliary air compressors, a boom truck, pump truck, dozers, loaders, and a wide variety of tooling for any type of project.
Click the link below for an overview the the DR-24 that we operate:
Foremost DR-24
Testimonials
Zirkle Fruit
"When we needed a new well on our ranch near Royal City, a friend recommended Bransen Drilling. I contacted them and Alex helped me design a well to fit our needs and kept me informed as the drilling progressed. Bransen billed me exactly what was quoted and the finished well and their customer service was excellent." -Phil Hull, Zirkle Fruit Company
Chiawana Orchards
"We hired Bransen Drilling to drill an irrigation well for us on our ranch near Ellensburg. We were pleased with their knowledge and experience in designing the well and dealing with the Department Of Ecology. We will not hesitate to use them again on future projects." -Jim Williams, Columbia Reach
Stredwick Farms
"I've used Bransen Drilling for several wells and have been very pleased. They go above and beyond to get my jobs done ahead of schedule. Their communication was excellent, and they actually showed up when they said they would." -Matt Stredwick, Stredwick Farms